Your Path to a Stellar Website Begins Here
Join the ranks of satisfied clients who have experienced the Comval IT Solution difference. Whether you're a startup looking to establish an online presence or an established business seeking a website revamp, we have the expertise to meet your needs.
At Comval IT Solution, we blend creativity with technology to deliver websites that not only look exceptional but also perform brilliantly. Our approach is comprehensive:
Understanding Your Vision: We start by understanding your business, goals, and target audience to tailor a web design that aligns with your brand's identity.
Innovative Designs: Our talented designers create custom web designs that stand out in the digital landscape, emphasizing aesthetics and user experience.
Responsive Development: We ensure that your website is optimized for all devices, from desktops to smartphones, for a seamless user experience.
SEO Integration: Our designs are SEO-friendly, with optimized structure, content, and performance to boost your online visibility.
Enhance Your Digital Presence with Our Expert UI/UX Services
Whether you're a startup or an established enterprise, our UI/UX services are tailored to meet your specific requirements. Join hands with us to create a digital footprint that leaves a lasting impression.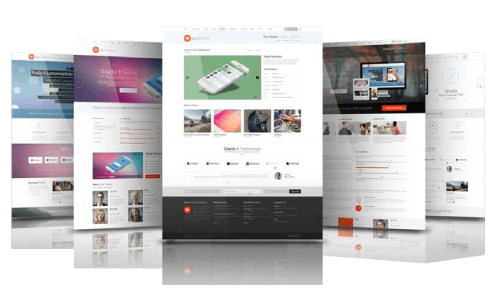 Why Choose Our UI/UX Services?
Our dedicated team of UI/UX experts is here to transform your ideas into captivating digital interfaces that resonate with your audience.
Thoughtful Design: We craft designs that not only look stunning but also prioritize user needs and functionality.
User-Centered Approach: Our user-centric designs ensure that your customers navigate through your digital platforms effortlessly.
Boosted Engagement: By optimizing user interactions, we help you boost engagement and encourage longer user sessions.
SEO Integration: Our designs are not only visually appealing but also optimized for search engines, ensuring better online visibility.
Unlock Your Digital Potential with Our Professional HTML5 & CSS Services
In today's digital landscape, your website is your virtual storefront, your digital identity, and your first impression on the world. At Comval IT Solution, we understand the critical role a visually stunning and highly functional website plays in your online success. That's why we offer cutting-edge HTML5 and CSS services tailored to create innovative website designs that captivate your audience and drive results.
Our team of skilled web developers and designers are masters in harnessing the power of HTML5 and CSS to craft websites that not only look amazing but also perform exceptionally. HTML5, the latest iteration of the HTML standard, empowers us to build websites with rich multimedia content, dynamic animations, and responsive layouts. CSS, on the other hand, allows us to style and format your website with precision, ensuring a seamless user experience across all devices.
Consultation
We start by understanding your business, goals, and vision. Your input is invaluable in shaping the design direction.
1
Design & Development:
Our team works diligently to create a custom HTML5 and CSS design that reflects your brand and engages your audience.
2
Testing & Optimization
Rigorous testing ensures your website performs flawlessly on all devices and browsers. We also optimize loading times for an exceptional user experience.
3
Launch & Support
Once your website is live, we provide ongoing support and maintenance to keep it running smoothly.
4
Ready to take your online presence to the next level?
Contact us today to discuss your project and discover how our HTML5 and CSS services can transform your web presence into a digital masterpiece. Your journey to innovative website design starts here, at Comval IT Solution.
Why Choose Responsive Design?
Responsive web design is not just a trend; it's a necessity in today's mobile-centric world. Here's why it matters:
Improved User Experience: Responsive websites provide a consistent and user-friendly experience across all devices, reducing bounce rates and keeping visitors engaged.
Enhanced SEO Performance: Google and other search engines favor responsive websites in search rankings, leading to higher visibility and increased organic traffic.
Mobile-First World: With more users accessing the web via mobile devices, a responsive design is essential for reaching your target audience effectively.
When you partner with us, you're choosing a dedicated team that is committed to your online success. Our responsive web designs, powered by Bootstrap, not only look great but also perform exceptionally well, ensuring that your website is a powerful tool for your business.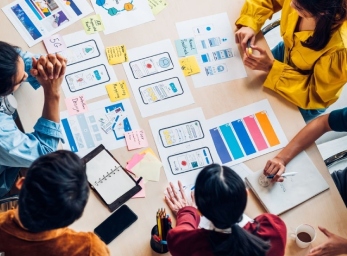 Comval's Bootstrap Approach
At Comval IT Solution, we take a systematic approach to crafting responsive websites:
Understanding Your Goals
We start by comprehending your business objectives and target audience to tailor a responsive design that meets your specific needs.
Bootstrap Expertise
Our experienced designers utilize Bootstrap's grid system, components, and CSS to create responsive layouts that adapt seamlessly to various screens.
Cross-Browser Compatibility
We rigorously test your website across multiple browsers and devices to ensure uniform performance and appearance.
Performance Optimization
Our team optimizes loading times and performance for an exceptional user experience.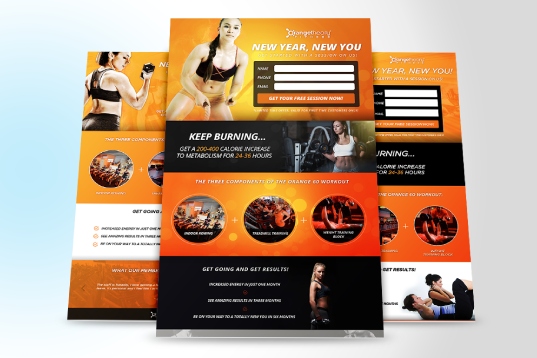 A landing page is your digital storefront, an opportunity to make a lasting impression and guide visitors towards a specific action, be it making a purchase, signing up for a newsletter, or requesting more information. Here's why landing pages matter:
Conversion Power: A well-designed landing page is a conversion powerhouse, turning curious visitors into loyal customers.
Focused Messaging: Landing pages allow you to deliver a targeted message that aligns with your marketing campaign, increasing relevancy and engagement.
SEO Benefits: Optimized landing pages can improve your website's overall search engine ranking and attract organic traffic.
Comval's Landing Page Expertise
At Comval IT Solution, we take pride in our expertise in crafting landing pages that convert. Our approach is rooted in strategy, design, and performance:
Understanding Your Goals: We begin by understanding your unique business goals, target audience, and the specific action you want visitors to take on your landing page.
Compelling Visual Design: Our talented designers create visually appealing and persuasive landing pages that capture attention and communicate your message effectively.
Clear Call to Action (CTA): We ensure that your landing page has a clear and enticing call to action, guiding visitors towards the desired outcome.
Mobile Optimization: In today's mobile-driven world, our landing pages are optimized for all devices, ensuring a seamless user experience.
SEO-Friendly Landing Pages
At Comval IT Solution, we go beyond aesthetics; we understand the importance of SEO-friendly landing pages. Our designs are crafted with SEO best practices in mind, including:
Keyword Optimization
We research and incorporate relevant keywords to enhance your landing page's visibility in search results.
Page Speed
We optimize landing page loading times to ensure a swift and user-friendly experience.
Mobile Responsiveness
Our landing pages are designed to perform flawlessly on mobile devices, catering to a wider audience.
Ready to Elevate Your Online Presence?
Contact us today, and let's discuss how our Landing Page Design service can transform your online presence and drive the results you desire.