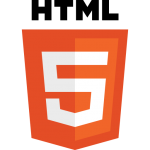 HTML5 isn't a software release, or a web development law. It's a voted-upon and group-edited standard, written in broad fashion to accommodate different styles of development and the different thinking among web browser makers.
Put more simply, it depends on what you're using to surf. And what standards your web makers are following.
Firefox, Safari, and Chrome on the desktop support a few of the styles and features outlined in HTML5's draft specifications, like offline storage, canvas drawing, and, most intriguingly, tags for audio and video that allow sites to stream multimedia files directly into a browser.
Apple tried to pitch this mentality to developers with their first iPhone release. That pronouncement was, to put it mildly, roundly mocked. Since then, webapps have become a lot more powerful and respectable as mainstays of productivity, and enthusiasm for the walled garden model of application markets has waned quite a bit in the minds of an increasing number of developers.